---
It is our mission to help you protect and grow the assets you already have, uncover and grow assets you may have yet to discover, and offer solutions that are customized specifically to your needs; providing you with a foundation so that you and your family can plan for a fulfilling and meaningful life.
Serving for over 22 years, we have built our firm on three underlining principles.  We call these our KEIs to Success.  It is our responsibility to perform our work and conduct ourselves each and every day by the following standards: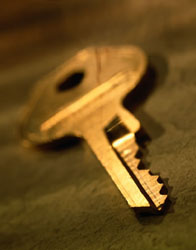 Knowledge
Stay educated on new laws, regulations, and industry news so we can truly be a financial resource and share that knowledge with our clients; empowering them to make informed and confident decisions.
Experience
Deliver the greatest experience possible for our clients.  Work tirelessly in the very best interest of our clients, truly understand the issues involved so we can provide meaningful solutions and options on how to best achieve them, and remain positive, available, and honest.
Integrity
Strive every day to act in such a way that we are worthy of our client's trust.
Contact Info
Mailing Address:
P.O. Box 1359
Arroyo Grande, CA 93421

Office Location:
290 Station Way , Suite A
Arroyo Grande, CA 93420

Phone: 805.474.6006
Fax: 805.474.6007

frank@burrolafs.com


We take your privacy very seriously. Your email address will never be shared, sold, or distributed in anyway.