---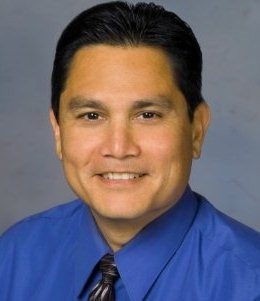 Frank Burrola
A True Resource.  The Financial Guy.  Those are just some of the names that people have come to call Frank over the years which provides great insight as to what his character and career has been all about.  Frank has over 28 years of experience in the financial industry, spending the first 12 years of them at Metropolitan Life Insurance, also known as MetLife.  It was here that he learned the fundamentals of what's needed to build strategies for pre and post-retirees who are in, or are approaching, the three phases of their life: The Accumulation Phase, The Distribution Phase, and The Wealth Transfer Phase. 
Being in a corporate-structured environment meant that there was a limit to the products and services he could offer.  If a new product entered the market and was far more superior to the menu of products that were offered he was unable to offer them to his clients.  That's when he decided to start an independent insurance and financial services firm with the flexibility to access hundreds of products and services at competitive rates, allowing him to offer his clients more customized strategies.
To this day, Frank continues to help hundreds of pre and post-retirees with any financial issues that they encounter.  Whatever financial issue it may be – buying a car, purchasing a house, making investment decisions, reviewing their policies - his obligation is to serve them and truly be a resource to provide the most personalized, informed, and unbiased information.  His approach is casual and friendly; with the goal of always trying to make his clients feel as comfortable as possible when talking about their financial situation. 
Frank is a member of both the Nipomo and Arroyo Grande Chamber of Commerce, MDRT and NAIFA (National Association of Insurance and Financial Advisors).  He likes to spend his personal time with his family and friends, on the links or at the lake and has a true passion for local youth sports.
Contact Info
Mailing Address:
P.O. Box 1359
Arroyo Grande, CA 93421

Office Location:
290 Station Way , Suite A
Arroyo Grande, CA 93420

Phone: 805.474.6006
Fax: 805.474.6007

frank@burrolafs.com


We take your privacy very seriously. Your email address will never be shared, sold, or distributed in anyway.