---
Within the three phases of retirement, we recognize that every situation is unique with different needs and life events.  We have the flexibility to provide a financial path that fits to you and your specific situation. 
When you sit down with Burrola Financial, you can be confident that you are receiving competitive products and services backed by knowledge and information.
Step 1: Listen To and Understand Your Needs
Everyone has different needs and life events so our first step is listening to you.  We want you to feel comfortable with us as we discover your wants, needs, and goals in life.  There is no structure to the discussion or time limit.  The pace and topics are dependent upon you.
Step 2: Explore Options and Make Recommendations
We will go over the concepts and ideas that can help you reach and achieve your life goals.  We make sure that you are educated along the way on the pros and cons of each strategy we present so you can make informed, confident decisions.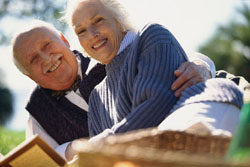 Step 3: Implement your Strategy
We address any questions you might have and help you refine your path as needed, customized towards your specific wants, needs, and goals.
Step 4: Assess Your Situation, and Your Results
Life happens.  We understand that new challenges or needs come up and that's why we stay in touch with you to keep your financial strategy current.  We will contact you regularly to make appointments, answer your questions and provide for annual reviews or more often if your situation requires.
Schedule Your Appointment
---
If you would like to schedule an appointment with us to discuss your current financial situation and future goals, please contact us by phone at

805.474.6006

or via email at frank@burrolafs.com.
Contact Info
Mailing Address:
P.O. Box 1359
Arroyo Grande, CA 93421

Office Location:
290 Station Way , Suite A
Arroyo Grande, CA 93420

Phone: 805.474.6006
Fax: 805.474.6007

frank@burrolafs.com


We take your privacy very seriously. Your email address will never be shared, sold, or distributed in anyway.